In a previous post I told you about 10 reasons to buy a Macbook instead of a PC Laptop. But this doesn't mean they are for everyone. Are there any reasons to choose a PC laptop instead ?
Well in this article we will talk about 10 reasons why you should buy a PC laptop instead of a Macbook.
1. Choice Of Hardware
Windows laptops offer more variety than Mac laptops because they come in a wide range of shapes and sizes. You can choose to build one from scratch or purchase a pre-configured model that meets your specific needs.
The Windows platform boasts a wide range of options, which is its main advantage over Mac. This includes gaming laptops, budget options, and even 2-in-1s, among others. However, the range of options goes far beyond that. Do you want a highly repairable laptop where you can swap out all the parts? How about a super compact laptop? Or maybe you just want a laptop that perfectly suits all your hobbies and computing needs?
The competition within the Windows world ecosystem is what provides this vast array of laptop options. Companies like Dell or Lenovo don't just compete with Apple, but also with other Windows rivals. The same goes for processors, graphics cards, and display technologies. This leads to tighter differentiation, more experimentation, and more affordable prices.
In addition, new technologies tend to arrive first on the PC side, as Apple is more conservative in its adoption. For example, PC laptops had high refresh rate screens years before they finally arrived on the new MacBook Pros with 120Hz promotion. However, they still can't match what you can find on PC laptops as a gamer, such as a 360Hz screen or even a 480Hz screen on the Alienware x17 R2.
2. Touchscreens and 2-in-1s
For years, Mac users have requested touchscreens, but Apple has resisted, except for the Touch Bar, which was not successful. However, if you want a laptop with a touchscreen or a more innovative design, the Windows world offers plenty of experimentation. Most laptops offer touchscreens as a configuration option, which are generally affordable.
In addition, laptops with 360-degree hinges are becoming popular and offer different postures, such as tent or presentation mode. The Surface Laptop Studio is an excellent example of this, designed around its unique hinge and rotating screen.
Unique designs are not limited to just 2-in-1s. There are interesting laptops with two screens, like the Asus Zenbook Duo, which is perfect for content creation, and upcoming Windows tablets with foldable screens. While these are niche products, if you happen to fit into that niche, they could be exactly what you're looking for.
3. More Input Methods & Ports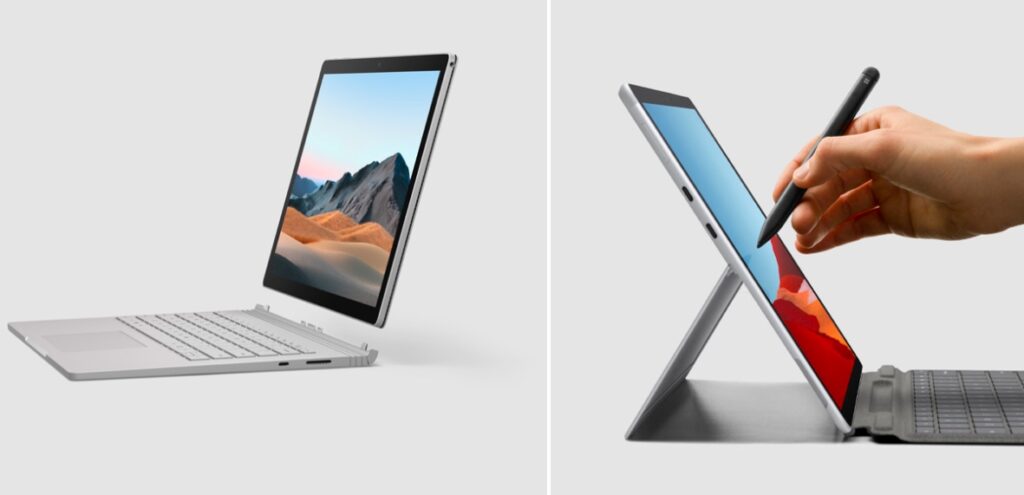 Windows laptops excel in the input method department, offering a variety of options such as touch-screens, gaming mice with custom-mapped buttons, and pens. While Macs offer intuitive gestures and shortcuts, they lack touch and pen input options. If you want both a tablet and a full-blown laptop with Apple, you will need to purchase both an iPad and a MacBook.
By contrast, any Windows laptop with touch and pen input provides both devices in one. It's also worth noting that touch-screen optimization is a key feature of Windows 11.
Furthermore, Windows laptops typically offer more ports than Macbooks, especially in the low or mid range. While the new Macbook Pros come with more ports, the port selection on the Apple side can be poor unless you are a fan of dongles.
4. Windows has Better Upgradeability
When purchasing a Windows laptop, you have the option to choose the desired configuration, including touch input or a 360-degree notebook. Additionally, Windows systems offer upgradability, allowing you to swap out components as needed to future-proof your device. For example, if a 256GB SSD is insufficient, you can upgrade to a 512GB one. Similarly, if 8GB of RAM is not enough, you can perform an upgrade.
In contrast, with a Mac, your configuration choices are limited to a one-time selection at the time of purchase, with the exception of the Mac Pro, which starts at around $5,000 and offers upgradeability. However, with a Windows laptop, you can upgrade your configuration later on, even upgrading the CPU or GPU in some cases, in addition to the RAM and SSD.
5. Better Than Macs For Gamers
PC gaming is perhaps the most compelling reason to stick with Windows, as the platform has a complete monopoly in this area. Despite the excitement over the M1 Max's graphics capabilities, Apple doesn't seem interested in pursuing that path for the MacBook Pro, even though it has a 120Hz Promotion screen! Unfortunately, there is a severe lack of AAA titles available on the Mac. Unless you count what's in Apple Arcade, you just won't find many games that can utilize all that graphics power.
On the other hand, Windows offers a massive platform for PC gaming. There are also a wide variety of gaming laptops to choose from, depending on your needs and budget. High-end gaming laptops like the Razer Blade have a sleek design and deliver exceptional performance. Meanwhile, more affordable options from Predator or ROG offer great gaming performance and style.
However, the biggest advantage of gaming on Windows is having access to all those games, no matter what laptop you happen to own. You might buy something like the Surface Laptop Studio or Dell XPS 15 for content creation and productivity, but you can still play a few rounds of Halo Infinite when you want to.
6. True budget options
Windows laptops come in all shapes, sizes, and configurations, and are available at a variety of price points. You can find a decent Windows laptop for as low as $300, and this affordability extends to upgrades as well.
In general, components for Windows laptops are more affordable than those for Macs. Additionally, they come from a variety of manufacturers, so you can choose the one that best fits your needs.
The M1 MacBook Air is an excellent value for the price. It outperforms most laptops available for $999 (or $899 with the education discount). However, if you need a laptop at a lower price point, you may be out of luck.
On the other hand, Windows laptops are known for their affordability in the $500 to $1,000 price range. There are fantastic budget laptops available for $600 or $700 that are perfect for students and those with basic computing needs. If you only use your laptop for web browsing, word processing, and social media, a cheap Chromebook may suffice, as there are plenty to choose from.
7. Repair Costs & Access
When it comes to cost-effectiveness, Windows laptops have an advantage over Macs in terms of repair costs. Replacing a keyboard or a display won't burn a hole in your pocket.
For power users, Windows machines offer many possibilities as a DIY project. You can repair and replace components yourself, or find third-party technicians to fix the machine for you.
For example, if your SSD or RAM fails, it's easy to fix at a local shop or by purchasing components from eBay or Amazon. This used to be possible with previous Intel Macs.
However, with the introduction of Apple Silicon Macs, it's impossible to perform any kind of repair or upgrade yourself. Even local shops are not allowed to open a Mac and attempt to fix it without risking voiding the warranty. There is a current movement called Right to Repair that advocates for Apple to be more supportive of self-repairs, but Apple is fighting it tooth and nail.
Overall, repairing a Windows laptop is more affordable and accessible compared to Macbooks.
8. Windows Has More Freeware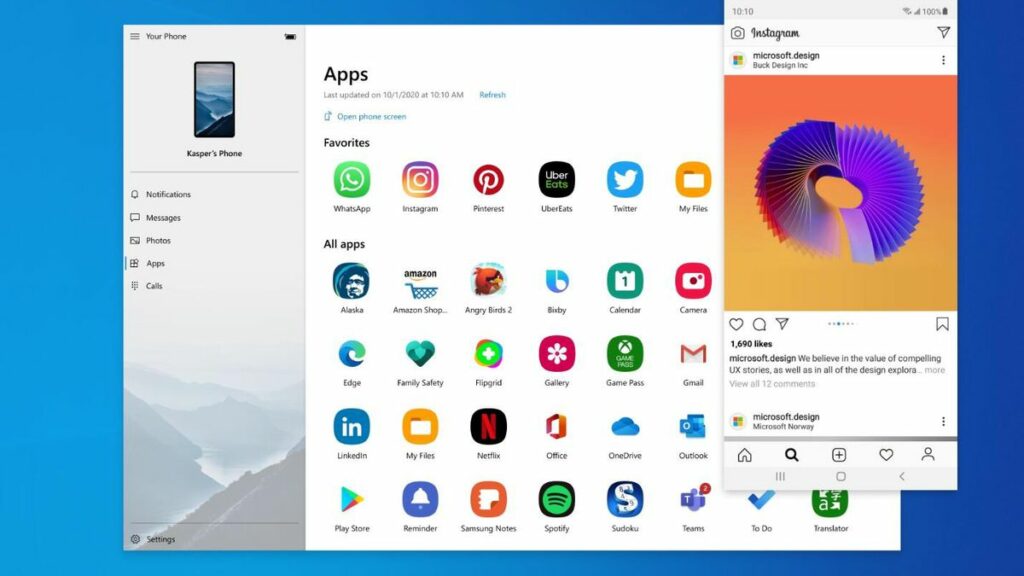 The Download.com file repository hosts over 55,000 freeware packages for Windows, compared to just over 4,500 packages for Mac. This means there are tons of paid and free software available for Windows.
The larger market share of PCs compared to Apple's means that developers have more interest in creating programs for Windows. This is also true for peripherals and accessories: you will often find their software available for Windows but not for Mac, as is the case with some RGB mice and keyboards.
Windows 11 is capable of running Android apps, which gives users access to even more apps. Microsoft has been giving importance to Android devices since it announced the Your Phone app. This app allows you to connect your Android device to your Windows PC to make and receive calls and receive notifications, much like Apple's ecosystem of devices that work seamlessly.
9. Build Your Own Ecosystem
As a long-term Mac user, I appreciate the seamless integration of the Apple ecosystem between my Mac and iPhone. However, if you have non-Apple devices, it can be frustrating not being able to use them within the ecosystem.
On Windows laptops, you have the flexibility to choose which apps to use and build your own ecosystem. For example, Samsung devices integrate better with Windows than with Mac.
Moreover, modular laptops on the Windows side allow you to build a laptop from scratch according to your preferences. The Framework Laptop, for instance, is a modular, repairable, and upgradeable notebook PC. It is the opposite of a MacBook, promising customization, repair, and upgradeability while remaining affordable and ultraportable.
It is the most user-friendly approach to PC upgrades I have ever seen, as each swappable component has a labeled QR code that provides more information on the part and a guide on how to replace it.
10. Mass Presence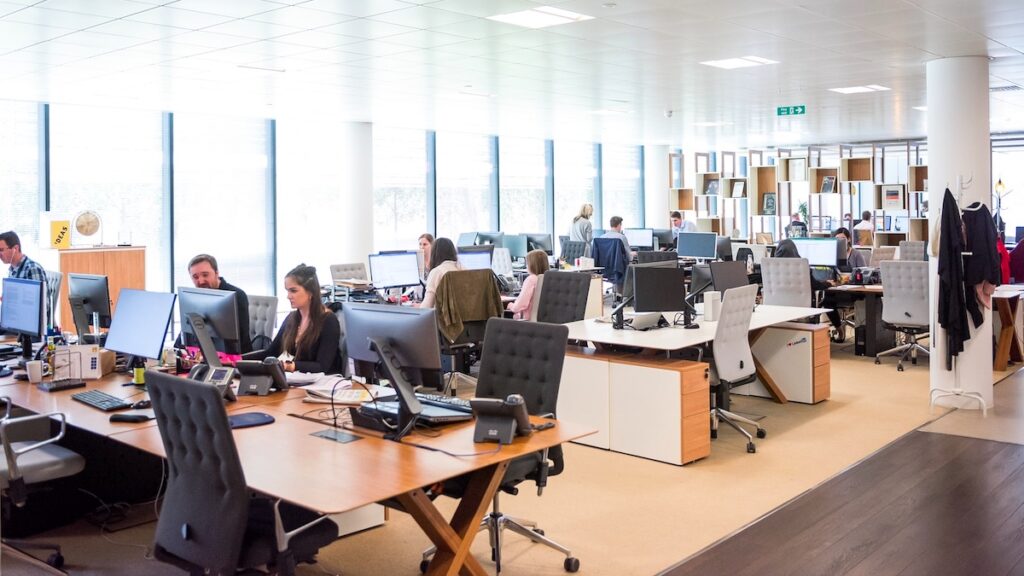 Statistically speaking, Windows laptops make up 87% of the desktop market. This means that if you have a problem with your Windows machine, you're likely to find someone who can help you with it.
On online forums or Reddit, it's also more likely that there will be a workaround or solution for a similar problem on Windows than on macOS. For example, when I had an Elgato Camlink 4k, I found more discussions and solutions for it on Reddit for Windows than for macOS, since Windows has a greater user base.
The prevalence of Windows in office environments also means that some software is only available for Windows. If you need such software, you may have to find ways to run Windows on a Mac. However, this is not possible natively on new Apple Silicon Macs, since Bootcamp is no longer available. In such cases, it makes sense to get a Windows laptop.
Verdict
In conclusion, if you're looking for upgradeability, more choices, a true budget option, or if you're a gamer, then a Windows laptop is the way to go. Check the description below for some of the PC laptops I recommend based on your use case.
However, it's important to note that PC laptops aren't for everyone. There are some cases where they don't make sense. That's why I made a post about 10 reasons why Macbooks are better than PC laptops, which you can read here, along with my recommendations for those situations.
Youtube Video: